About Our Site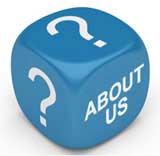 RunningForFun was formed to offer a unique reference point on running for fitness, health and fun.
RunningForFun gives beginners a guiding hand while offering useful advice to more experienced runners and even those intending to tackle a marathon. For those just starting out, the benefits of running are highlighted, as are details of warm-up exercises, different training routines and running etiquette. There is a guide to running footwear and a look at other basic equipment, such as pedometers and stop watches.
The site reveals what the best foods for runners are, and shows how to draw up an eating plan. It explains how to find a running partner and join a running club, and points out the dangers of taking on too much too soon. There is a section devoted to fitness equipment like treadmills, cross trainers and weights, and the pros and cons of joining a gym are discussed.
Different types of running are explored, including cross country and trail running, fell running and street running, and there is even advice for those keen to go on a running holiday. Running techniques are explained and common problems with technique revealed. There is a look at common running injuries – including shin splints – and how best to avoid them, as well as suggestions on where to find advice and help for running injuries

Related Articles in the 'Site Information' Category...