Eat Well After a Run to Lock in Benefits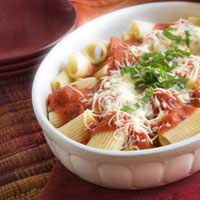 To get the full benefit of a training run, it is important to think about what you eat afterwards. Every runner should be aware of the five different food groups and how each has a role to play in the body's wellbeing. That way, a runner can find the right recovery food for his training session and lock in the benefits of the run.
Carbohydrates are the starch element of a meal – such as rice, pasta or potatoes. They will help a runner feel full of energy and keep hunger at bay. It is best to eat at least some carbohydrates with every meal or snack, but don't overdo it or you may start to feel sluggish. Try to eat the wholegrain version of carbohydrates whenever possible, as these are unprocessed and will keep you feeling fuller for longer.
Fats and sugars contain a lot of calories but have very little nutritional value. Of course, some fats are good for you, but processed white sugar is bad for metabolism, so choose natural sugars such as honey. Protein is essential for the health and development of your body and can help you feel full without too many calories. Meat is a great source of protein, but non-meat eaters can look at lentils, soya products or legumes instead.
Balancing Act
Milk and dairy help build healthy bones and teeth and provide vitamins A, B12 and D, so try to eat three portions a day. Add in at least five portions of fruit and vegetables every day and it is clear that a healthy diet is a balancing act.
A runner should work his diet around his training routine and listen to what his body is telling him. For instance, when a runner craves more calories than he has burnt, it could be because the levels of glycogen in his liver and muscles are too low. Glycogen is the body's main source of stored energy, so try eating low GI (glycemic index) carbohydrate foods – the ones that produce only small fluctuations in our blood glucose and insulin levels – a few hours before a run. That way, low-fat yoghurt and fruit should be enough after the run.
After a tough training run, it is important to top up glycogen levels within 20 minutes and eat a full meal within an hour. That means plenty of carbohydrates, so aim for 80 per cent carbohydrates and 20 per cent protein.
Mix Carbohydrates
Those keen to train hard without losing weight should mix simple and complex carbohydrates. Get a juicer to make it easier to consume more calories from fruit and vegetables or drizzle honey on toast or porridge to get a sugar boost.
If a long, hard run leaves a runner feeling queasy, it could be because the gut is ischemic, meaning it does not have a great blood supply because everything has gone to his legs. Avoid big meals before the run and stick to plain carbohydrates like bananas or bread afterwards.
Even late night runners have to eat afterwards; otherwise glycogen stores will be too low to sustain them the next day. Eat a main meal before the run and afterwards opt for a small amount of easily-digested carbohydrates without too much protein, such as pasta and tomatoes.
You might also like...