The Truth About Running and Fertility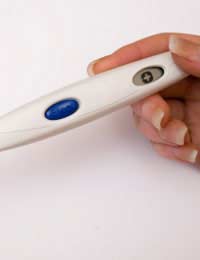 First of all, it is important to point out that the numerous health benefits associated with regular physical exercise far outweigh any potential risks. Activities such as running can lower blood pressure and heart rate, improve aerobic capacity and reduce body fat, all of which helps protect against heart disease and promotes strong bones.
Many early theories surrounding the detrimental effects of excessive exercise on the female reproductive system have been largely dispelled. Nevertheless, the American College of Sports Medicine has warned that exercising women could be risking menstrual cycle dysfunction.
Amenorrhea – the absence of menstruation – is more common in exercising women and sports that favour sleek athletes, such as strenuous endurance sports, are likely to have a higher percentage of athletes with menstrual disorders. For instance, the incidence of amenorrhea in runners is 24 to 26 per cent, compared to 12 per cent in swimmers.
Athletic Amenorrhea
There is no single cause for the onset of athletic or exercise-associated amenorrhea, which can be diagnosed only once other medical causes are ruled out. Suppression of the reproductive cycle is different in each individual, but potential factors include rapid weight loss, sudden onset of vigorous exercise, low body weight, low per cent body fat, disordered eating, nutritional deprivation and energy imbalance, as well as psychological and physical stress. Genetic predisposition may also be important.
The more intense and frequent the training, the greater the incidence of menstrual disorders, but the American College of Sports Medicine found no scientific evidence for a direct cause and effect. Metabolic alterations and changes in body composition, such as weight loss and decreased per cent body fat, are coincidental rather than causative.
However, what does appear to be crucial for maintaining ovulatory cycles is consuming enough calories for the amount of exercise performed. Nutritional deprivation can also result in deficits of iron, calcium and other important nutrients.
Unhealthy Preoccupation
The development of menstrual cycle disorders can also be linked to psychological and emotional factors, as well as stress. Some runners, perhaps under pressure from coaches or peers, can have an unhealthy preoccupation with body image.
Female runners may not be too concerned about missing a few menstrual cycles, but they should be. Amenorrhea has been linked to premature loss of bone density and it is important to seek medical advice within the first three months of occurrence. In some women, the biggest problem is infertility, but the greatest unseen risk from prolonged amenorrhea is premature osteoporosis or a loss of bone density.
While women must take care to ensure their running does not cause amenorrhea, men who run regularly and stay at a healthy weight are more likely to maintain a good sperm count than men who are obese. In addition, research carried out at the University of Glasgow suggests that runners who cover more than 30 miles a week are more likely to father female offspring. This was put down to a dip in the male hormone testosterone that occurs due to the high running mileage.
You might also like...