Paying the Price of Over Ambition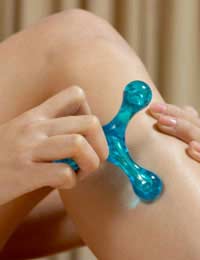 Discipline both during running and throughout the planning stage of development is a major factor in determining the level of achievement that an individual makes. Just as losing your physical rhythm and concentration on the move is going to impede progress, the same is true if you deviate from the path set out in your programme.
Every runner is in a hurry to get better. In that, you are no different from anyone else. Indeed, there is no greater motivation on a cold winter's morning than the thought that taking the easy option and missing the day's training will not only impede progress but take some of the shine off what you have already achieved.
But this hunger to progress should not mean you start accelerating the rate of training, believing that increasing speed, distance or intensity ahead of schedule will mean you reach your goal quicker. In fact, it can all too often leave you having to start all over again because the body was not ready for the new demands put upon it and injury was the result.
Rapid Progress
Because many runners start from zero i.e. they are beginning exercise after a long time with their metaphorical feet up, the first few week's usually constitute a period of rapid progress, the long walk's translating into medium paced jogging without too much complaint from the muscles and tendons. Now that the body is once again happy with regular physical exercise, it is time to start seeking further improvement, but at a slow and controlled rate, so that you are comfortable with the physical demands of a particular speed and distance before going on to the next stage. In short, the learning curve that initially ascended at a spectacular angle will begin to plateau out. Upward movement thereafter will still be apparent but at a much more modest rate. This is the correct approach.
Oxygen Efficiency
However, if you ask your body to do too much too soon, the problems will arise. For a start, you will find the going tough, which will initially translate into tension as you try to live up to your over expectations. The tension will mean you will start to lose your rhythm. As a result, in the upper body your arms will not be working in tandem with your breathing, oxygen efficiency will decrease as your breathing becomes shallower; thereby making it even harder to find that extra performance you wanted. In other words, a vicious circle. Losing rhythm in the upper body is likely to extend downwards into the hips and legs, affecting posture with possible consequences for the thighs, calves and ankles. Not only will your legs suffer if incorrect posture causes misalignment, the lower back will be in the firing line, too, exposing the sciatic nerve to possible damage.
Even if your body survives this over ambition, the mental stress and strain of completing the course will mean that next time, you will be less inclined to go for a run because of the bad memories the last one left you with.
How to rescue the situation? Simple. Forget you ever thought you could take a shortcut, and get with the programme again. And if you're ever tempted to stray once again, remember how painful it was last time. That will ensure you don't get ahead of yourself ever again.
You might also like...