Is it Worth Joining a Gym?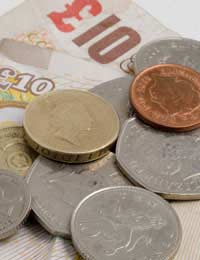 Some gym users look upon their membership as an opportunity solely to broaden their social horizons. Yes they may throw in the odd swim, or half an hour on the bike, but their monthly fee is more about what's going on in the juice bar than working out on the machines. Others may start off with the best of intentions but soon lose their motivation, the membership card consigned to the kitchen drawer, never again to see the light of day.
For those intent on building up their running, either of the above scenarios should not result in dismissing a gym as not worth the money. They can have a role to play in training; indeed in common with all aspects of training, you only get out as much as you put in.
So what do they offer the runner? In short, a range of machines and facilities that can break up the monotony that can sometimes develops from basing your activities around a single set of courses around the local area, and perhaps some weight training in the house.
In terms of the machines, the bike, cross-trainer and the treadmill will offer cardiovascular workouts without putting too much stress on the knees, while the mind will benefit from the distraction of having a television to watch rather than the local neighbourhood. In terms of weights, it is likely there will be a comprehensive range of both machines and free weights available that will bring results a lot faster.
Access to a Personal Trainer
All this equipment will have the added bonus of both supervision and ready access to a personal trainer. Either because they are self-conscious or over-confident, too many runners fail to seek advice in terms of methods to maximise their training, thereby failing to realise their potential. Gym staff may also be invaluable in identifying problem areas, for example in terms of posture, that may be the difference between staying healthy and suffering an injury.
Many gyms have running clubs operated by staff, which not only provide the opportunity to meet fellow enthusiasts and swap advice, but may provide access to information on, and entry to organised events and races.
There will also be a range of non-running activities available, such as spinning classes and yoga, that will supplement your training by maintaining or enhancing fitness in both body and mind. Facilities such as swimming and racket sports courts similarly give the runner a means of staying fit while adding variety to their routine.
When deciding on whether to join or not, runners with small children should check to see whether a gym has child-minding facilities which would allow exercise sessions at a time of day which would otherwise be prohibitive.
Off-Peak Membership
Any discussion about joining a gym cannot leave out the thorny question of finance. When looking at the prices, there may be the cheaper option of taking out off-peak membership, usually excluding early morning, evening and weekend access. On the other hand, family membership may also benefit your partner and the children, not only in terms of encouraging everyone to get fitter, but also offering access to fun days such as Easter egg hunts and bouncy castles. Just ensure you leave the egg hunting to the kids.
You might also like...