Summer Running Tips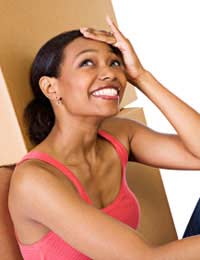 It is a real joy to run in the sun, but soaring temperatures can cause problems unless runners are well prepared. Dehydration, cramp and heat exhaustion are no joke, but all can be avoided by paying close attention to the training schedule, monitoring hydration levels and choosing cool training gear.
Even in the cooler temperatures prevalent in the United Kingdom for most of the year, a runner's body has to work hard to expel the excess heat produced as muscles toil during training. When temperatures rise, it can be difficult for the body to keep up.
So when training during the summer, it is important for a runner to be aware of the impact the sun will have on his body. Instead of launching into a training run at full pelt, ease off a little. Starting slowly can allow a runner to keep going for longer on hot days.
Shorter Training Runs
Try to acclimatise to the heat safely. For the first few days of a hot spell of weather, keep training runs short and then step it up gradually. Any speed training should be done in either the morning or the evening when it is a little cooler.
If one simple fact can demonstrate just how crucial it is for a runner to maintain hydration levels, it's this: a two per cent dehydration can cause a 20 per cent reduction in performance. A runner's body stays cool by sweating, thereby removing excess heat through evaporation, and in the warmer summer months it sweats even more.
Sweating causes fluid loss, reducing blood volume and forcing the heart to work harder to meet circulation needs. If forced to choose, a runner's body will deliver blood to vital organs rather than muscles and so the runner's performance is adversely affected.
Drink Plenty
Luckily, the solution is simple – just drink enough to replace what is lost through sweat. This will help keep blood volume constant and allow muscles to keep working. The best way to calculate how much fluid is being lost during a run is to weigh before and after the run. Drink one litre of fluid for every kilogram of weight lost during the run.
Choosing suitable training gear can allow a runner to stay cool in the summer heat. Pick light colours that will reflect the sun and opt for synthetic garments designed for sports, as these will stay drier than garments made from natural fibres like cotton. Loose-fitting running gear is best, as it allows runners to take advantage of any cooling breeze and offers a greater degree of protection from the sun.
Don't forget sunscreen and be sure to choose a sweat-proof one that will allow sweat to evaporate so that the body can cool itself properly. As a welcome plus, sunscreen decreases both skin and body temperatures, so it helps a runner stay cool during a run. Finally, although a lot of the body's heat is lost through the head, it is safer to wear a loose-fitting cap when the sun is strong.
You might also like...