Marathon Recovery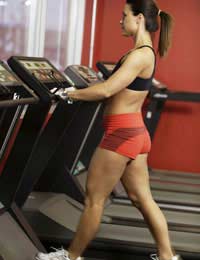 First things first; congratulations. Bet you never thought you were going to get there? And for those who may not have gone the distance, you deserve praise as well for the effort put in both on the day and during those long weeks of training. In short, everyone's a winner when it comes to marathon running.
So how are you feeling now? Well, unless you have the mind and body of a finely tuned machine, there is at the very least going to be the odd ache or pain, sometimes in places you didn't even realise existed.
Some runners literally have trouble getting out of bed the morning after a marathon. Having gone through the pain barrier more than once to get over the line, the muscles and tendons are very quick to let you know when it's their turn for a little downtime. And that downtime can last a lot longer than a few days. In fact, more than a month in some cases.
It's all down to the individual and how they respond. Even if you aren't feeling the effects in the days after the race, it is a very good idea to take it easy because even the toughest of bodies will be in a state of recovery.
Stretching Exercises
If possible, complete the stretching exercises routine twice a day, and if your legs feel up to it, perhaps a daily half-hour walk during the first week. Even if you're itching to get back on track again, it's best to leave the running to week two, and even then give your body a break and restrict your efforts to a treadmill or parkland.
The body is going to need plenty of the right foods and liquids to aid the recovery process, too, so don't be tempted to over-indulge in "rewards"; rather stick to the eating pattern and menu that you followed during training.
Aches and pains will not necessarily be an indication of injury but monitor them in the days and weeks following the race to make sure that they diminish; otherwise, seek medical advice and perhaps a session with a physiotherapist to ensure there is no lasting damage. If it's just a case of complaining limbs, warm baths always prove soothing while surely you've earned the odd session or two of massage in the gym.
The mental side of recovery should not be overlooked either. Having spent months with all your running geared to a single aim, it can be difficult to rediscover your motivation.
Renewed Focus
Some people will emerge from the experience wanting more, while others will decide that once is enough. But even if running a marathon was always going to be a once in a lifetime experience, it can still be hard to simply go back to the old general fitness routine of road running and the treadmill. In that case, it may be an idea to investigate the possibility of concentrating on a particular distance at your local running club, such as the 10k. Alternatively, give your running some renewed focus by training for events organised by specific charities, or enter fun runs and pass around the sponsorship form. Unlike your marathon training, you will now be concentrating your efforts on helping others, which in itself is a great motivator.
Just ensure that you ease yourself back into training, and use the experience of running the marathon in a positive way. It would be a great shame to see all that effort and experience go to waste.
You might also like...